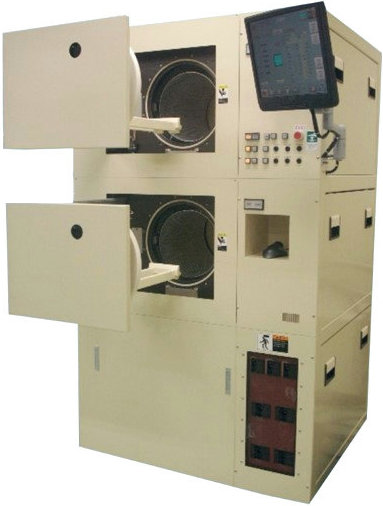 YAC has developped the first batch type Ashing System using the plasma technology in Ashing process for semiconductors in Japan.
Thereafter YAC has been offerring manufacturing process technic, which is used in surface reforming and in the field of sterilization.
The PACK series is the desk top model, which a pump and the RF Gen. are packable in an special rack.
Standard Specification
| | |
| --- | --- |
| Chamber Size | 300φ x 400L |
| RF Power | 1000W |
| Plasma Type | Parallel Electrode or Co-axial Electrode |
| RF Genarator | RF 13.56MHz(or4MHz),MAX 20KW |
| Process Gas | O2, CF4, (Max. 3 Lines) |
Please feel free to contact us for details.
Inquiry about our products.
Sales Dept.
Call: +81-42-546-2870